BRINGING YOUR BRAND'S MESSAGE TO LIFE.
We support our clients in creating not just a one-off communication, but a movement, a series of engaging communications that really brings the topic to the forefront of the business.
Cultural and long-lasting business change needs to be felt rather than simply communicated and this is difficult to do with a single moment in time. You need to make employees aware, but you also need them to understand, engage and most of all get on board to drive change.
We believe that a crackerjack brand campaign starts with a strong campaign strategy. We get stuck in, getting under the skin of our clients to understand their business objectives, and create a brand campaign that packs the punch.
Our team has bags of experience in creating campaigns that blow briefs out of the park, driving engagement, increasing brand awareness, and producing results to write home about!
Campaign strategy and planning
Brand messaging and positioning
Creative concept development
Content creation and copywriting
Multi-channel execution
Performance tracking and reporting
We delve into the detail and develop creative concepts that align with your brand campaign goals and objectives. We create visuals, taglines, and copy that are fun and engaging and cut through the white noise.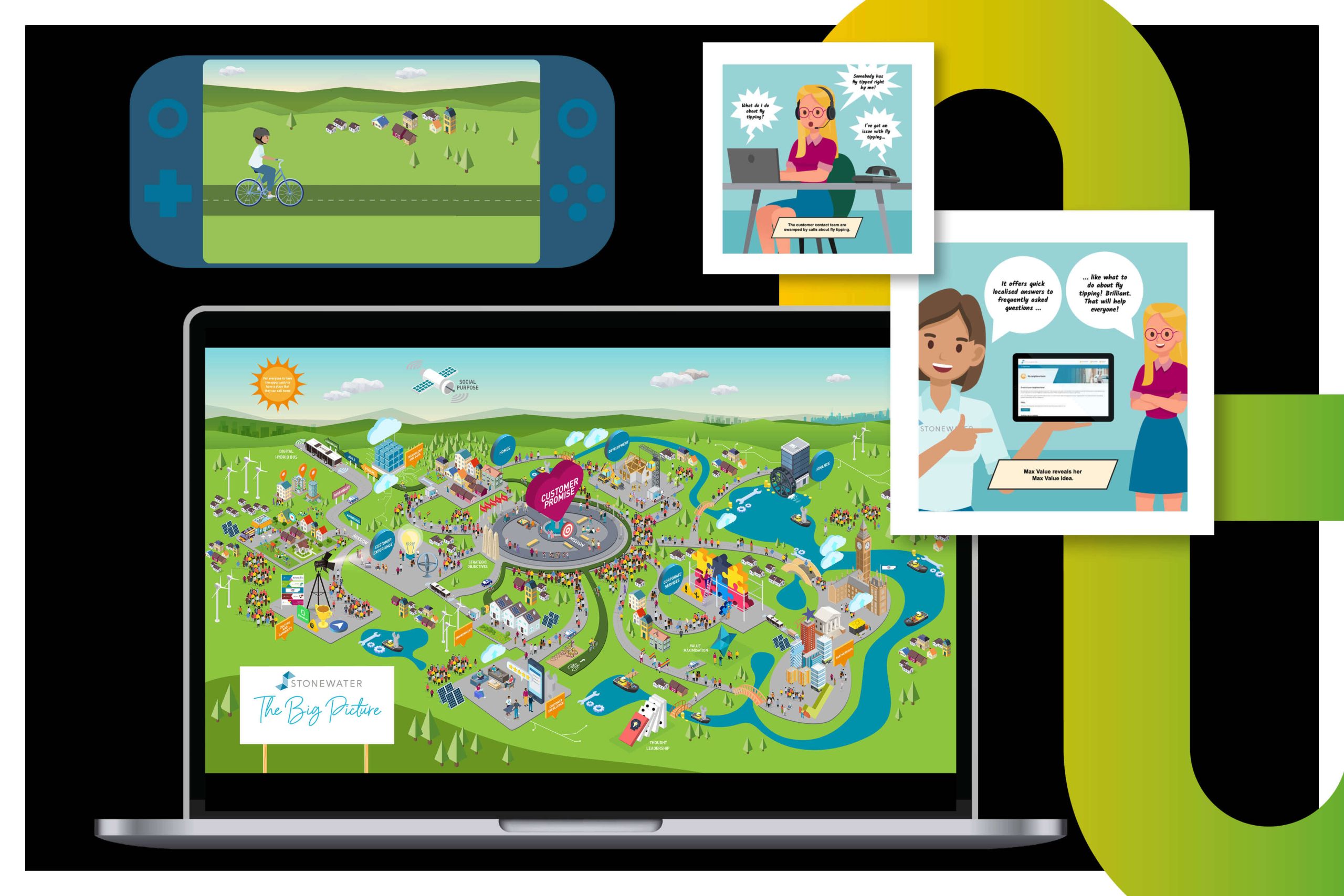 We transform our ideas and insights into realities, creating engagement and participation between the message and employees.
Activations are a great way to engage your audience and create a buzz around your brand. We're pretty savvy when it comes to bring to life activations that are memorable, interactive, and leave a lasting impression, be it an experiential marketing campaigns, product launches, or employee engagement activities.
Activation strategy and planning
Creative concept development
Event planning and management
Brand ambassadors and staffing
Onsite execution and management
Performance tracking and reporting
Ultimately, it's all about your people and being in tune with what they want to see.
We have this nifty way of getting to grips with your way of working and enabling your brand to connect with your people from the InsideOut™ (see, we even trademarked it)!