WHEN WE THINK ABOUT THE LAST FEW YEARS, IT HAS BEEN A ROLLERCOASTER! WE'VE ALL HAD TO LEARN TO ADAPT, AND ALL OUR PLANS HAVE BEEN VERY MUCH REACTIVE. AND HATS OFF TO EVERYONE FOR HAVING DONE SUCH A GRAND JOB OF IT.
It's been a time of challenge and change, but now the stance is shifting, and businesses are now focused on strategic planning, looking at that bigger picture to be proactive rather than reactive.
So, with budgets being cut, expectations sky high, and people under pressure to perform, it's more important now than ever to make sure you're communicating and engaging with the heroes within your business.
And with that said, how we react to the threat of a potential recession (if there even is one?), by investing in people and building confidence, could even counteract a recession. What a turnout for the books that would be?!
We spoke with our strategy and innovation director, Marc Hazelden, about the importance of businesses building confidence within their teams to drive change, "People want security. If a business wants to change perceptions, change behaviour, and drive performance, they need to build trust, and with that, you need engagement."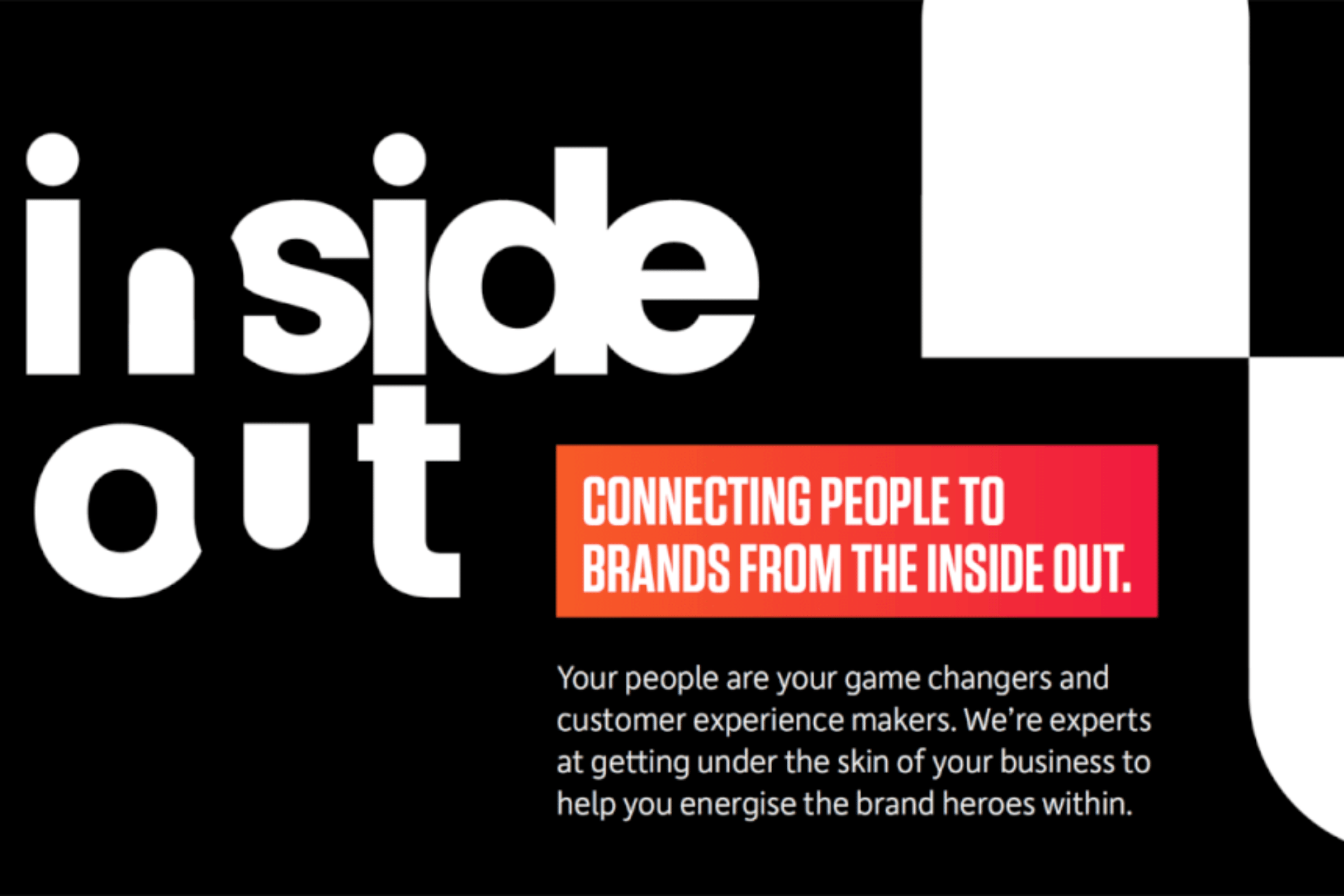 No one likes change, or not many people do anyway. It's uncomfortable, and we know there will be caution and hesitance. But, with change can come marvellous things. Take the leap and be the leaders of change. You can be ambitious, as long as you invest in you the people who make it happen!
Marc added, "If a business wants to transform, you need everyone aligned, and clear about the journey ahead. You need everyone onboard, and they need to hear it from the leadership team, the people investing in them and those that can motivate them."
No one wants to be standing still. And a new generation of technology and talent is coming into the workplace, mixed in with an evolving financing environment, supply chain disruptions, and sustainability and ESG pressures.
If we think about where the economy is now and where it could be in five years, will we even recognise it? That's going to take a while to establish. Marc adds "We don't know what our children's careers will look like in future years. Businesses are trying to prepare for the likes of the Metaverse and AI but don't know how to navigate it. We can help unpick that, lay out the plan to get there, and help communicate it."
We heard through the Gallup grapevine '85% of employees are not engaged in the workplace', which means there's enormous amount of untapped potential to fuel growth.
We're huge advocates for the value of genuine human engagement, and you can't argue with numbers. We like to marry these two things together. Our Inside Out™ approach involves us getting under the skin of a business, digging into the data, and insights across a brand to so we're all clued up when it comes to helping break down barriers and bolstering your teams' potential.
Speaking of figures, here's our not-so-secret formula when it comes to truly maximising potential: EX + CX = HX
Can you work that one out?… Employee experience + customer experience = human experience
Your team needs to be super engaged in your strategy and totally bought into your vision to make sure you build brand trust and loyalty. Marc emphasises the importance of engaging your team as well as your customers, "Your people are your customers too. They're the vital link to your customers. So, building brand heroes within, will ultimately lead to growing true advocacy in consumers too."
Whether you're talking to an employee or a customer, we're all human, right? In our own unique and beautiful ways. So, it's about the human experience. Connecting on an emotional level – now that builds true brand advocacy. And we all know that if one part of the equation is wrong, the answer is wrong. We want the correct answer!
When you rely on your workforce, the people making the difference, all this transformation is massively dependent on strong and creative communication. But, of course, you want everyone singing from the same hymn sheet. Fortunately, we've been around the block a few times and can help businesses prepare for long-term plans and help communicate them in the here & now.
It's about engaging people emotionally to be able to change behaviour from the inside out, whether it's you as a person or you as a business. There will be some movers and shakers making some significant strategic moves in this time of transition, and we hate to say it, but if you're not the one making some moves, your competitors will!