LESS BLAH, MORE BOOM!
LET'S MAKE IT HAPPEN TOGETHER.
People need to feel different to do things differently. At Top Banana, we're here to bring your ideas to life, turning the ordinary into extraordinary.
With 25 years of experience under our belt, we're veteren experience makers. From starting off in a garage, to having grown into one of the most reputable creative communications agencies in the industry.
With a full in-house team of specialists, Top Banana works with some of the world's most recognised brands and are proud of our long-lasting partnerships with our clients.
Your people are your game changers and experience makers. Our InsideOut™ approach, gets under the skin of your business to help you energise the brand heroes within.
We go deeper to understand culture so we can help brands to show up authentically in every moment. That's the ticket to more brand trust, love and loyalty.
REAL CONNECTIONS, REAL IMPACT.
Our language is one that resonates with all, bringing communication to life in a way that's understood, familiar, and felt.
Authentic, intelligent, trusted, and passionate – that's who we are, and that's what we deliver.
We recognise our people are our biggest asset, so we make sure we look after them. From our mental health initiatives in the workplace to our Culture Club committee and Kudos platform, we create an environment where people love coming to work.
HERE ARE SOME OF THE BRANDS WE ARE LUCKY ENOUGH TO CALL FRIENDS.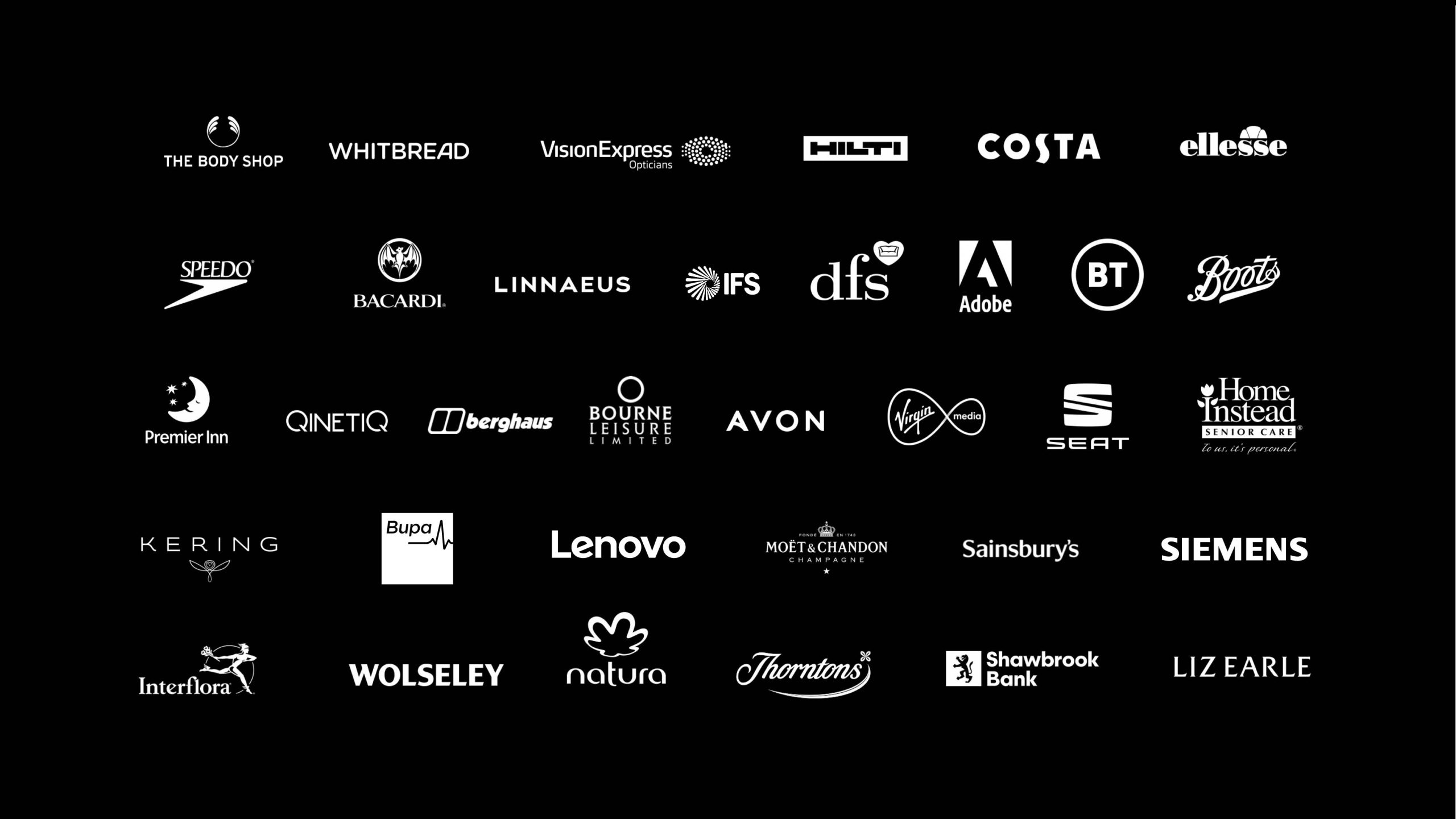 OUR UK OFFICES IN MANCHESTER, BROOME (IT'S BIRMINGHAM WITH A TWIST), AND LONDON ARE JUST THE BEGINNING.
We deliver experiences globally. With 45% of our magic happening worldwide, we'll spread joy sustainably wherever you need us!