ANY MENTION OF BOUNDARIES INSTANTLY GETS YOU FEELING CLAUSTROPHOPIC, BUT THE TRUTH IS, THEY'RE EXACTLY WHAT YOU NEED TO ENABLE YOUR 'LIMITLESS CREATIVITY'.
As a creative professional, you might romanticise about the idea of working without boundaries, thinking it would lead to greater freedom and more innovative ideas. However, in reality, setting boundaries can actually help to foster creativity and improve the quality of your work.
No limitations could lead to overwhelm and could end up diluting an original idea. And when we talk about boundaries, that's your brief. It's whatever you throw at us – and we're up for a challenge.
Here are five key benefits for creative professionals working within boundaries:
INCREASES FOCUS AND EFFICIENCY.
We're all about protecting our energy. Making sure we can harness that goodness and focus our attention on the most important and exciting aspects of our creative work. If it's crystal clear what you need to achieve, you can direct your creativity towards reaching that goal. You can plan, use time efficiently, and use that energy to produce the best quality of work.
Without boundaries, it can be easy to get lost in a sea of endless possibilities, which can lead to procrastination, indecision, and burnout. By setting boundaries, we can avoid feeling overwhelmed and be more productive. It makes it easier to smash the goal if its clear.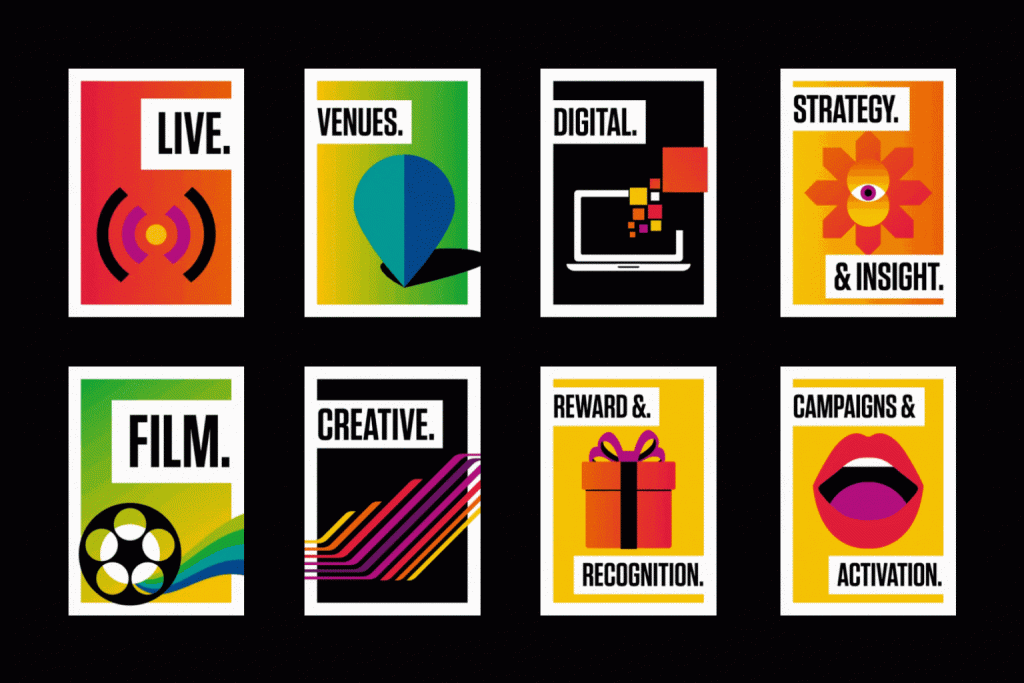 INNOVATIVE THINKING.
We're always coming up with creative solutions to any problem, perimeter, or brief, be it your content to deliver your key message, your venue criteria, or your reward program to incentives your team to smash their targets.
Boundaries may seem to have negative connotations, but… beauty is in the eye of the beholder, and we think boundaries are healthy, and can help foster our most innovate thinking. It's basically problem solving. It forces you to think outside the box, rather than just ticking them.
Imagine trying to muster a meal using every single ingredient you have in your fridge and cupboards. We're not sure that's a concoction we'd be willing to taste…
Whereas a refined recipe can really hit the spot!
FACILITATING COLLABORATION.
Speaking of recipes, we've got a full menu of services to choose from, whichever tickles your fancy, to best deliver your messages to your team.
Working within boundaries can spark collaboration and communication between team members. With our specialist teams across creative, production (live and virtual), film, digital, venues and reward & recognition, and strategy & innovation, we have a fountain of knowledge and creative thinking to tackle any brief, boundary or bold request.
When everyone is on the same page about what needs to be accomplished and the parameters they're working within, it is easier to work together towards a common goal (and we recognise this when producing content to unite and excite your team).
Our creative team allow time for brainstorming and sharing ideas, and that's the bit they love the most, here's what they had to say:
"Your own headspace can be a beautiful thing but also something that drives anxiety, creating unhealthy boundaries. As humans, we're a social species, it's shown repeatedly that community and collaboration is a driver of happiness for most people – it's natural to have that in a creative space where you can share problems, visions, frustrations".
IMPROVES ACCOUNTABILITY.
Last but not least, setting boundaries can help improve accountability in your work.
When you have clear goals and expectations, it is easier to hold yourself accountable to meet them. Everyone loves ticking off that to-do list, right? This can help you to stay motivated and on track, making you feel a great sense of achievement of a job well done.
We find it easier to evaluate our work and determine whether we have ticked everything off. We pride ourselves on, well… exactly that, making sure we're super proud of everything we do. We like to think of ourselves as an extension to your team, working alongside you. And we're fully invested in its success. So basically, what we're saying is, give us your briefs and we'll put our best foot forward in delivering the creativity within the criteria.
Want to be fully inclusive and not leave anyone out? Opt for a hybrid event, so anyone, anywhere can feel part of it.
Want engaging content you can use again? A film can capture your message and be played any time.
Want to incentivise your team to smash their sales targets? Our rewards and recognition programs can get their eyes on the prize
Want a venue that ticks your ESG boxes? Our award-winning venue sourcing team know the perfect spot.
Want to read more on Top B's creativity and how to unlock it?