IN THE WORLD OF EMPLOYEE ENGAGEMENT, THERE'S A BUZZ ABOUT A CONCEPT THAT'S CHANGING THE GAME – RIPPLE EFFECT RECOGNITION. FOR THOSE WHO'VE EXPERIENCED IT, IT'S NOT JUST ABOUT THE OCCASIONAL PAT ON THE BACK; IT'S ABOUT THE POSITIVE WAVE THAT RIPPLES OUT WHEN YOU DO.
At Top Banana, we've been exercising this since the dawn of time (slight exaggeration), by planning exceptional experiences for our clients and their people - be it through our reward platforms or unforgettable incentive trips.
Now, let's delve into this transformative concept that transcends corporate norms and speaks to the core of why we all work – to be seen, valued, and appreciated (and pay the bills 😉).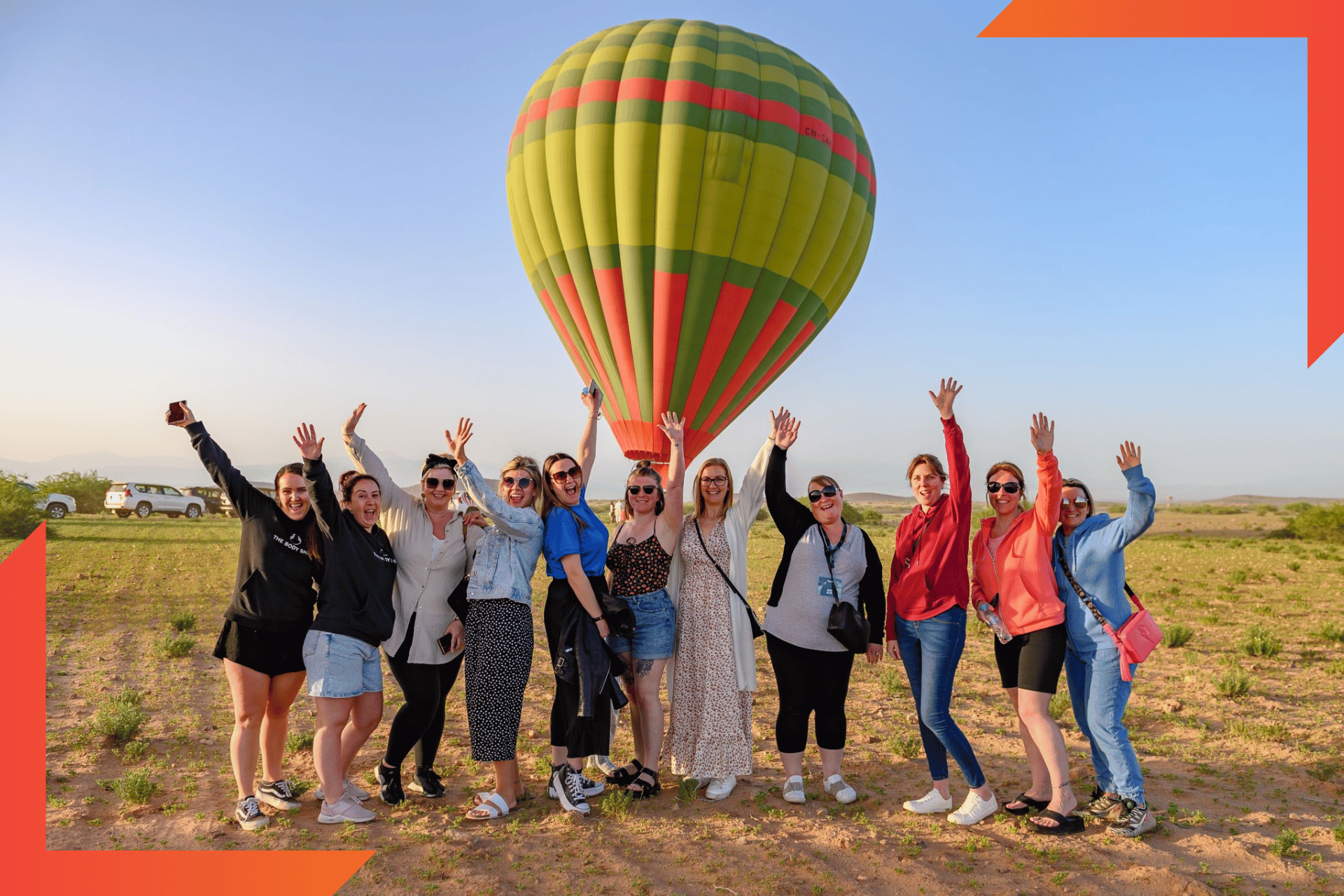 How the ripple effect works:
Happy Campers: When you give props to someone, they feel like a champ. Their morale goes through the roof, and their motivation soars.
Everyone Wants In: When your co-workers see the appreciation happening, they want a piece of the action.
Dream Team: Teams that celebrate each other's wins are like unstoppable forces, working better together and achieving all the goals!
Hello, Top Talent: Companies known for their recognition mojo attract the best people. Why? Because who wouldn't want to work in a place where they feel like a rock star?
Goodbye, High Turnover: Happy employees tend to stick around. You save money on hiring, training new folks and retaining talent.
So, how can you start this recognition ripple in your workplace? Here's the plan:
Make it Personal: Recognise people in a way that means something to them. One size doesn't fit all.
Share the Special Sauce: Let everyone know how they can earn recognition. No secrets here; transparency is key.
Keep the Love Flowing: Don't wait for annual reviews. High-fives should be an everyday thing.
Peer Power: Encourage your colleagues to recognise each other. Peer-to-peer love is genuine and awesome.
Consistency is Cool: Don't be a one-hit wonder. Keep the recognition coming regularly.
At Top B, we understand that Ripple Effect Recognition isn't just a theory; it's a reality we've been actively fostering for our clients and their employees. By creating unique experiences through our reward platforms and incentive trips, we've witnessed firsthand the transformative power of recognition.
It's not just about the perks; it's about the ripple of positive change that begins with appreciation and extends throughout the entire organisation.