IN THE EVER-EVOLVING LANDSCAPE OF COMMS, STAYING AHEAD OF THE CURVE IS KINDA IMPORTANT, SO WE'VE CRANKED OUR WEBSITE UP A NOTCH.
We're excited to unveil our newly redesigned website, a full-blown transformation that brings to life creativity, innovation, and the art of connecting people to brands.
ENERGISING OUR ONLINE PRESENCE - AND THEN SOME!
Our website isn't just your run-of-the-mill URL. We didn't just slap on a new coat of paint; we've infused it with a double shot of innovation and heaps of authenticity.
With slick design elements, interactive bells and whistles, and an interface as smooth as our comms, our website is our digital red carpet, ready to impress anyone who walks through its virtual doors.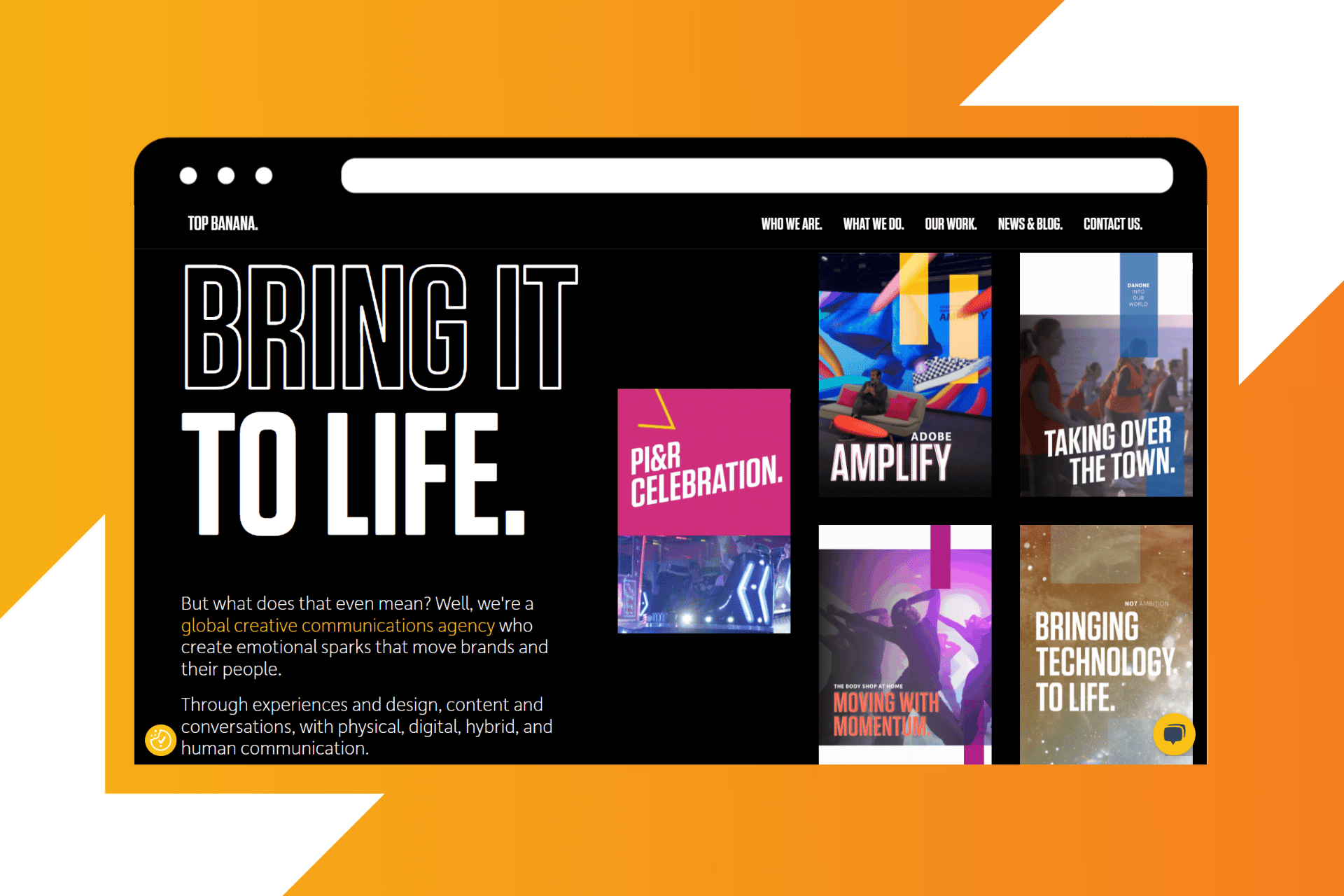 A WINDOW INTO OUR CREATIVITY.
Our website isn't just a static digital brochure. It's a dynamic platform that showcases our creative prowess. Visitors can explore our portfolio of innovative work, read about our talented team, and delve into our many services. We've crafted the website to mirror the creative-led company that we are.
CONNECTING PEOPLE TO BRANDS.
Whilst creativity is at the heart of everything we do; our agency's mission is the art of connection. We believe that effective communication goes beyond conveying information; it's about forging meaningful connections between brands and their people.
Our revamped website shouts this mission from the digital rooftops and is just one piece in the puzzle as we elevate our external communication strategies. This fresh facelift aligns with our dedication to providing our clients with the best creative communication solutions.
LET'S WRAP IT UP!
As a creative-driven comms agency, we recognise the importance of being on the cutting edge of design and messaging. Our revamped website is not just a digital storefront; it's a testament to our passion for creativity, our dedication to connecting people to brands, and our unwavering commitment to excellence in communication.
We invite you to explore our new digital abode and experience the energy, innovation, and creativity that define us. Together, let's continue to craft compelling stories and build powerful connections in the ever-evolving world of communication.
So, if you fancy checking the new site out, be our guest!!